Hello.
We are the Caballero Family. We recently decided to adopt a tripawd from one of our local shelters.
Ola, is a beautiful 9  month old Belgian Malinois mix from Puerto Rico. She was brought to Florida with a support group rescuing dogs from Puerto Rico after Hurricane Maria. Ola, in Spanish, means wave.
In Puerto Rico, Ola was hit by a car and abandoned by her owners at the veterinary clinic. She had broken her right front leg and left hing leg. After several surgeries, it was decided to amputate her front leg while her back leg healed well.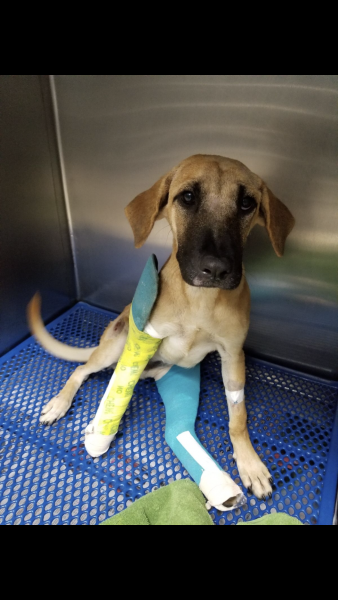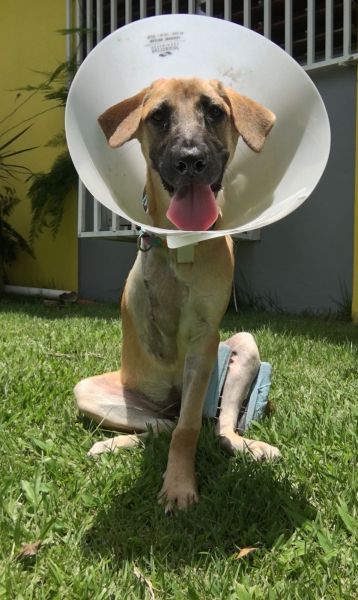 Just recently our family felt as though it was missing more fur. We currently have a 5 year old Weimaraner Pitbull and thought why not bring another dog into our lives. We visited one of our local rescues and that is when we saw Ola (at that time, Chai).
She was friendly and moving around rather well as a tripawd. With open hearts, we decided to bring her int our family. In my case, I have a special connection with Ola, as a few years back, I was in a car accident and broke my arm. My arm has never been the same again and often I feel as though I am a "tripawd".
So on to today,  we are happy to share our story with everyone as we go on this journey of "Raising Ola".